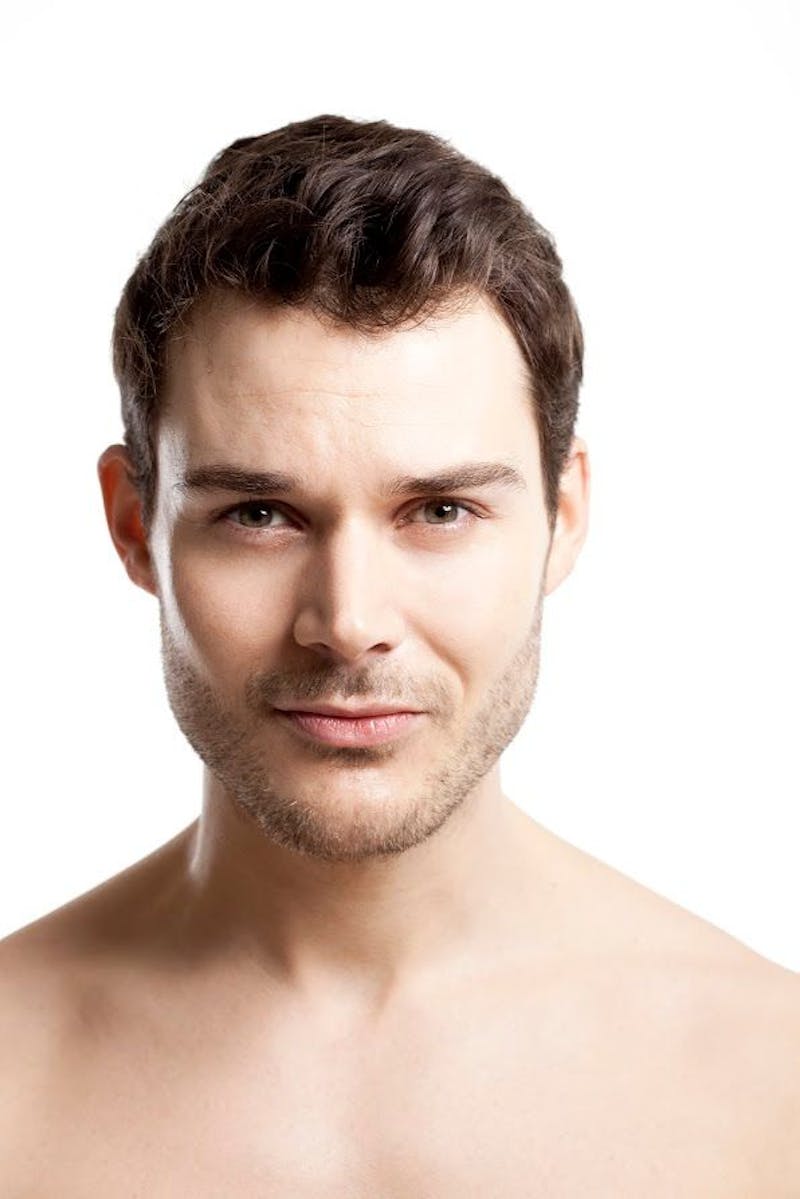 The Seven Stages of Male Pattern Baldness
According to the American Hair Loss Association (AHLA), almost 70% of men in the U.S. will begin to notice hair loss by the age of 35, and that number increases to 85% by age 50. Nearly all hair loss in men can be attributed to male pattern baldness (MPB), and signs of the condition occur gradually over the years.


Seven Stages of MPB
​​
The stages of male pattern baldness are noted on the Hamilton-Norwood scale, as outlined by Healthline.com.

Stage I – Stage II: These stages are often grouped together, as Stage I represents a baseline at which no thinning occurs, and Stage II involves a slight recession of the hairline that usually goes unnoticed.

Stage III: Hair recession at the temples becomes more obvious, creating an M, U, or V shape. In Stage III, also known as Stage III Vertex, the hairline remains the same, but baldness at the top of the scalp—the vertex—becomes noticeable and more difficult to conceal.

Stage IV: Hairline recession advances further in Stage IV, and extremely sparse wisps of hair remain on the vertex.

Stage V: Areas of hair loss seen in Stage IV have grown larger, but they're still separated by a small band of hair that connects the remaining hair on each side.

Stage VI: The band of hair separating the vertex and the hair at the hairline has disappeared, leaving the hairline and vertex bald.

Stage VII: Only a band of hair around the side of the head remains. Hair density has depleted; remaining hair is typically very fine, and chances of recovery at this stage are usually slim.


Treatment Options for MPB
The AHLA notes that, although society often brushes off MPB, most men who suffer from it are often embarrassed by their condition. While there's no cure for MPB, otherwise healthy individuals may seek certain restoration treatments such as cold laser and microneedling. Licensed aesthetic professionals can help their clients make the best choice for their MPB concerns.

About Face Medical Aesthetics, PLLC is a nurse-owned aesthetics business in Stratham, NH that offers clients these hair restoration services via state-of-the-art technology as well as treatments to help reverse the signs of aging. If you're interested in treatment for MPB or other aesthetic services, contact us today at 603-821-9540 to request a consultation.